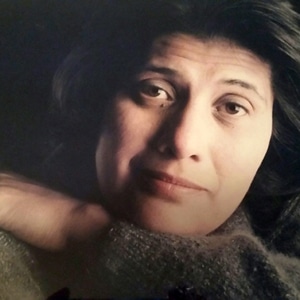 For Ellen Torres, Northwest Denver wasn't just a place. It was a community of faith, family and friends she willingly served for a lifetime. As the founder of Bienvenidos Food Bank, feeding the hungry was just one of her many projects to help others.
Ellen knew Northwest Denver well, working for 30 years as a Denver juvenile probation officer. Friends said she knew all the children in the neighborhood and took an active role in programs to enhance their education and provide safe places to play.
She was an active member of St. Patrick's Catholic Church, where she organized 11 softball teams through the Catholic Youth Recreation Association and volunteered in the Counseling Center. She ran the Thanksgiving Basket Program, that later grew into the Bienvenidos Food Bank, serving hundreds of needy families annually.
Ellen died on Aug. 1, 2001 at age 56. But her determination to advocate for poor and disadvantaged families is a legacy that lives on today, four decades after she established the Bienvenidos Food Bank.
Friends remember Ellen as a tireless community activist. But Ellen herself, put it more simply,"I work, play, pray and live in North Denver."