No Denver Family Should Go Hungry
Bienvenidos Food Bank provides food for individuals and families in a safe and welcoming place.
ID is required. Passports are accepted. If you currently do not have an ID or are unhoused, please provide a method for contacting you such as a phone number.
 Please bring your own bags, boxes or cart.
Most needed donation: Canned Progresso or Chunky Soups, snack/granola type bars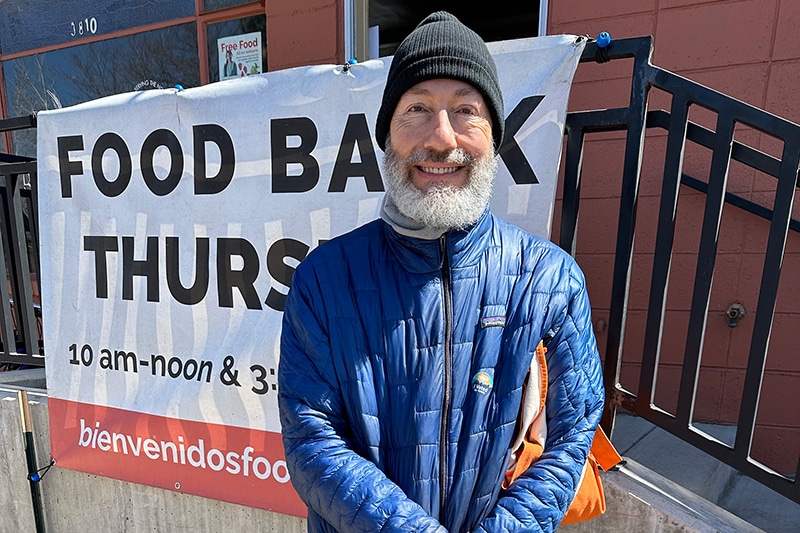 Kenny, 57, has lived in Northwest Denver his entire life. An estimator for the State of Colorado, Kenny picks up food for his 91-year-old mother …
Our Food Bank is located at:
3810 Pecos Street Denver, CO 80211
We are open the 1st, 2nd and 4th Thursday of every month 10:00 am to 12:00 pm & 3:30 to 5:30 pm.