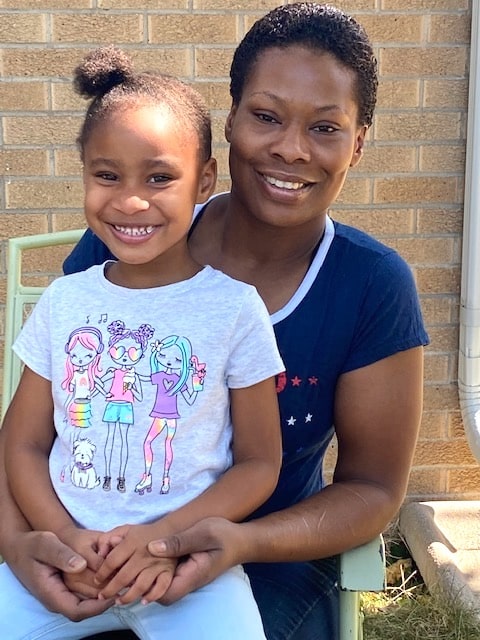 Andrea wanted a different life for her daughter, 4-year-old Ananiah-Michelle. Andrea, 35, grew up in a family where her parents were addicts. She ran away from home at age 13 and suffered substance abuse herself.
She says she moved to Denver for a better life, free of her past.
"I'm living a clean lifestyle now, and I want better for my daughter," she says.
Andrea works two jobs, packing food for Amazon Flex and putting together care packages for homeless people at Denver's Zion Baptist Church. Although she's employed, she finds that getting supplemental food from Bienvenidos helps her pay the bills and care for her daughter.
"It helps a lot to get fresh fruit and vegetables," she says. "It helps us stay healthy and we're grateful."
Andrea finds it comforting to know she not only receives help, she gives back through her church. "If it weren't for helping hearts and hands, more people would be hungry," she says.