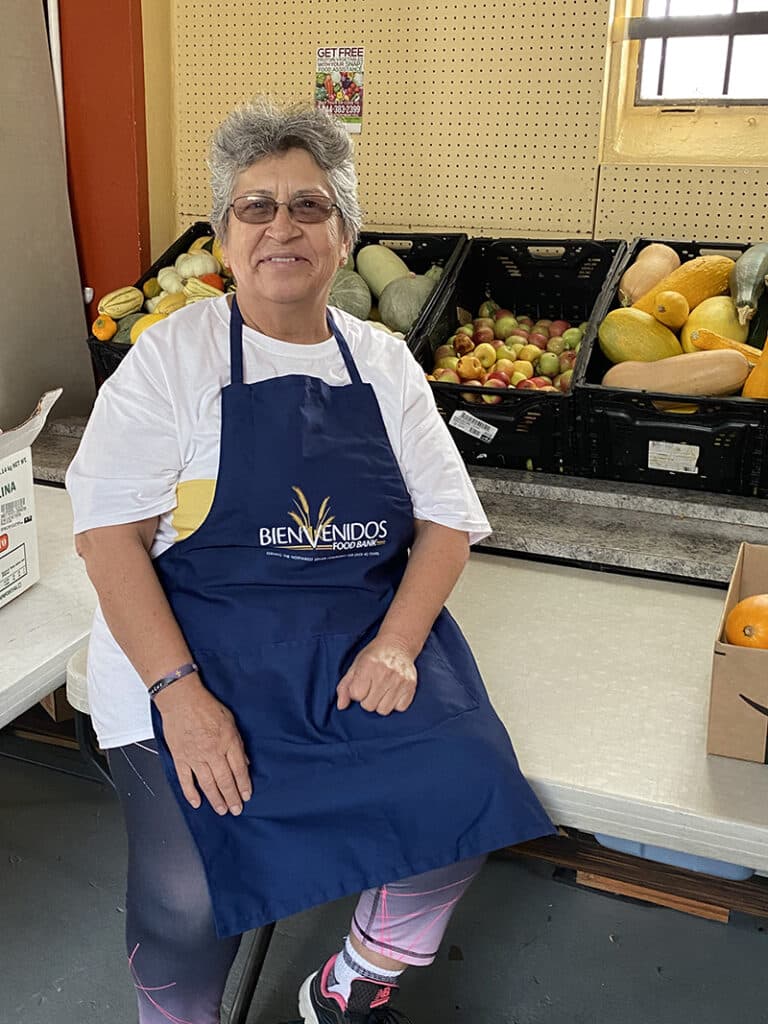 Gloria Ortiz has worked hard all her life.
Born in Zacatecus, Mexico, Gloria emigrated to the United States as a pre-teen, joining her mother and six siblings. She worked in the fields picking onions and beets.
When the family moved to Denver, Gloria, 68, worked in a sewing factory, laundromats and cleaned houses, all while raising three sons. In 2017, she retired from a hospital rehabilitation center where she had worked for nearly 20 years, preparing meals for patients.
Gloria has no intention of slowing down. She volunteers three days a week at Bienvenidos Food Bank. She lives two blocks away and walks over.
"I love this place," she says. "I clean, I'm always moving and I've got a lot of energy."
Gloria particularly enjoys helping people choose their food in line and translating Spanish for the families who don't speak English. She's also appreciates being able to take home food for herself and her husband, Jose. On a fixed income, every little bit helps, she says.
"I'm so blessed the way they treat me here," she says. "And I'm so happy to be able to help."